Chances are, your church is in some stage of event planning. Whether you're 2 weeks away from a back-to-school fundraiser or gearing up for year-end, encouraging greater participation should be at the forefront of your mind.
When participation increases, generosity naturally follows. During the typical giving experience, the average one-time gift is $128. During an event, the average gift rises 30% to $167.

By applying the tips below, you'll see more people excited to attend and give to your church during events!
#1: Embrace Forms for every event
For some, planning can become overwhelming because there's so much to do. Others are underwhelmed because they've been planning the same function for decades. When you're spread thin or bored with your event, it's often reflected in the attendance.


The solution? Our Forms feature.
Embrace customizable forms for every event—not just your standard giving page. Forms simplify event registration because there's less manual tracking and paper entries to keep up with. Information is quick to organize and easy find when you need it.
Create an unlimited number of forms to collect specific information based on your goals.
Events & retreat registration
Fundraisers
Prayer requests
Volunteer sign-ups
Tuition payments
Sponsorship purchases
Mailing lists
Payment tracking and management
Other event needs
Customize your form with images, colors, text, and more to reflect your church's brand. Use Fields to keep information organized and to capture data that pertains to the event you're planning.
Forms also inspire participation. People can jump online anytime, anywhere to register in less than a minute. Enable email notifications to alert you when someone submits a form, and to send receipts and thank you notes.
While you can copy an existing form or build your own, save time by choosing one of our pre-made templates. You can still customize the template, but the bulk of the work is already done for you.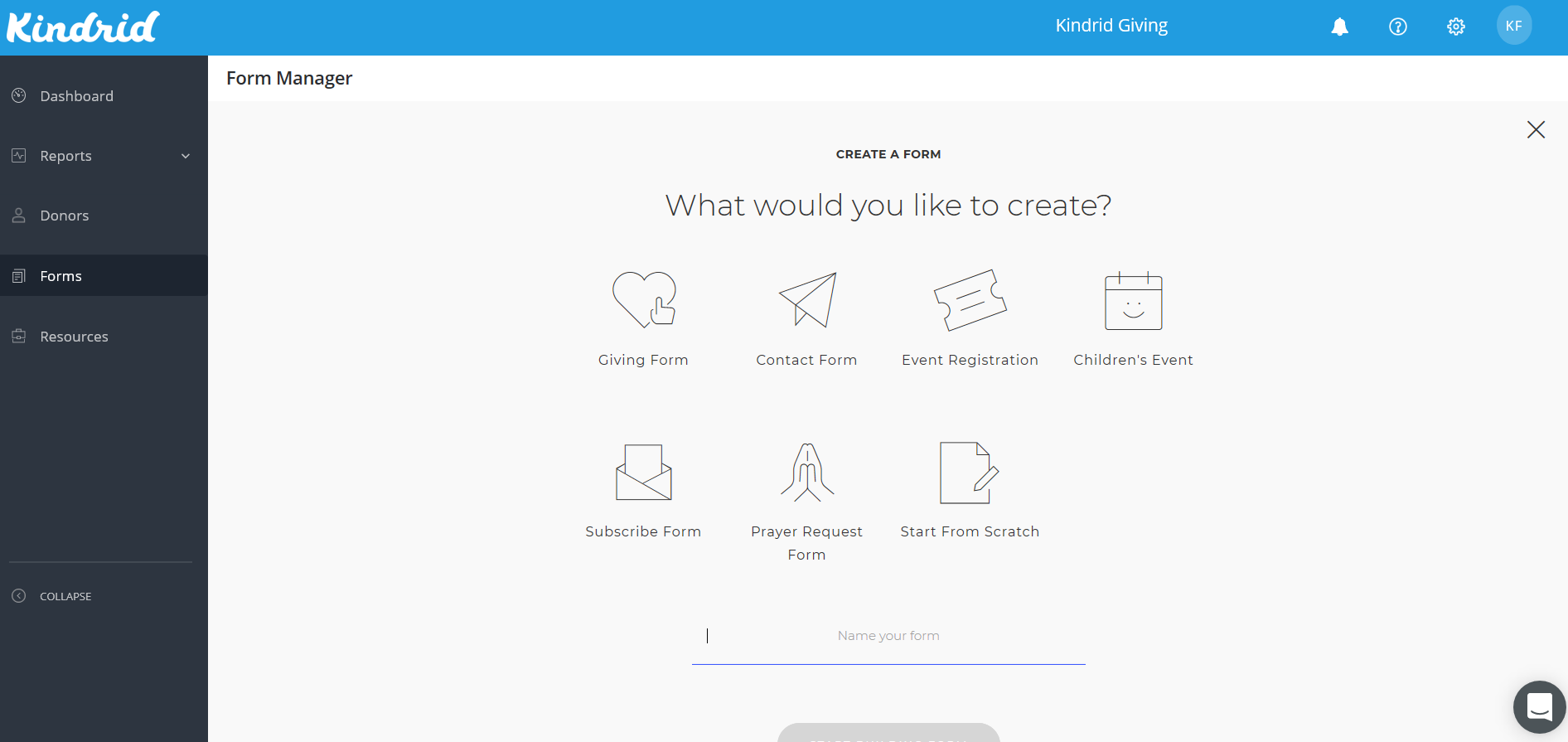 Add conditional settings for even more flexibility and to cut down on manual work. Conditional settings are when certain fields need to appear based on answers to questions.
For instance, if you're selling t-shirts, you can add the question to your event registration form "Would you like to buy a t-shirt?"
When they select "Yes," a second question pops up asking, "What size would you like?"
From there, they choose a size and continue completing the form. The t-shirt cost is then added to their total payment. If the person selects "No," the size question simply won't show up and additional costs won't be added.
Explore our Forms feature to discover more ways it saves admin time and makes registering for events incredibly easy!
#2: Carefully explore the calendar
Boost attendance at your next event by choosing a date that fits your community's schedule—not just the church's calendar. The date, day of the week, time of year, and time of day all affect how many people will attend.
Check to make sure you're not competing with similar or popular events in your community. If you are, don't despair and think you've got to cancel or change yours! Use the other celebration to drive more people to your church.
For instance, if your community has a popular arts and crafts festival every year and a large portion of your church attends, plan your event to complement the festival. Schedule your event to be earlier in the day and include a tie-dye station for people to make shirts with the church's name on it. Then encourage them to wear the shirt for the rest of the day. This not only entices your church family to join you but also grabs the attention of those at the festival.
#3: Relaunch digital giving
People are uniquely engaged at events, making it the perfect time to relaunch giving. A special event is the 4th highest attendance day for churches, and you'll see a lot of new faces. Don't assume that they know how to give to the church! The key is to show people how to get started.
Set up a screen designated for slides showing step-by-step directions for giving via text, mobile, and online
Pass out flyers with detailed instructions
Train volunteers to help those that have never given to your church online before
#4: Ask people what they want
Every event is an opportunity to research the impact your making. Take time during services and events to talk to those that attend regularly. Use the contact information you captured with Forms from previous events to send a survey or email asking people what they like (or don't like).
It might surprise you to find that more people would attend if food was served or interactive games were played. By learning the preferences of attendees, you can adjust events to inspire higher attendance rates and further your vision with the increase in generosity.
Want to learn more about our Forms feature?
Take a demo or join for a FREE 30-day trial!