There's a reason we set aside an entire day in April to appreciate administrative professionals.
Keeping projects on track, scheduling meetings, creating strategies for success, facilitating communication: it's not a job for the weak of heart. It's even tougher when you're working with volunteers and a limited budget.

We're so grateful for the work that church admins pour into keeping ministries running smoothly. That's why we've compiled this list of our 7 favorite tech tools that make church admin work less painful.
(As for everyone else, mark April 27th on your calendar and don't forget to celebrate the admins that make it all happen!)
1.
Evernote allows users to capture, organize, and find information across multiple platforms.

You're in meetings, on the phone, and on the run. We love Evernote because it allows you to capture all the "Have to remember to…" and "What a great idea!" thoughts that cross your mind daily.
You can download it on your phone or navigate from your desktop. Use different notebooks to categorize your thoughts and set reminders for the time-sensitive tasks.
See something while you're running errands that would be perfect for the next church event? Grab a picture and save it right into your "Church Ideas" notebook.
2.
Google Drive lets you store and access your files anywhere—on the web, your hard drive, or on the go.
This tech tool was on the top of the list for Jean Smiley, Ministry Coordinator at North Oaks Community Church in MI. She uses Google Drive to share documents with others on the team and publish them on the church web site. The best part about it?
"It equips volunteers to work from home and have their info "show up" at the office." Google Drive also allows multiple people to edit a single document simultaneously, helping you avoid passing innumerable iterations of a budget around.
3.
Trello is a fantastic visual project management system that's ideal for keeping track of projects with multiple team members.

Another VBS or missions trip on the horizon? You're dealing with church leadership, members, volunteers, community leaders, students, and complicated logistics.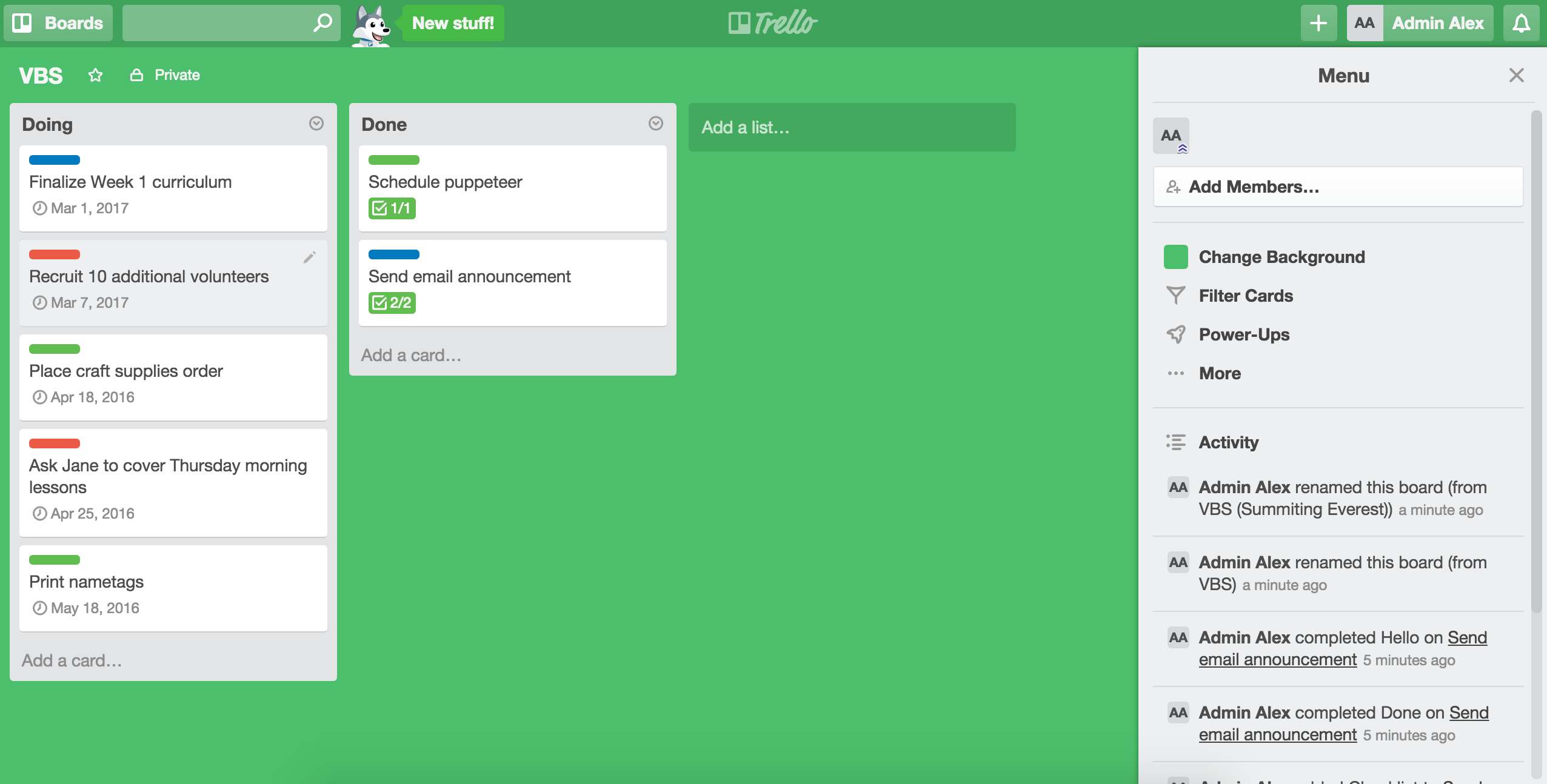 Trello, similar in appearance to a Pinterest board, allows you to organize projects through layered lists, cards, and labels.
When you add a team member to a board, you can communicate directly about a project and actually see a project come to completion as it moves from "To-Do" to "Done."
4.
Expensify is a financial services startup that provides an online expense management service for customers worldwide.

Getting reimbursements for your volunteers (and yourself!) can be a time-consuming and mind-numbing process. With Expensify, you can say goodbye to those piles of receipts that torment your inner perfectionist.

Tracking mileage and expenses is as easy as capturing pictures of your receipts, which Expensify translates into an exportable report. It even uses GPS to pinpoint exactly where you purchased the item! No more trying to decipher crumpled receipts.
5.
Hootsuite is the most popular platform for managing social media, used by more than 10 million people around the globe.

Social is a great tool to promote events, communicate with volunteers, and send out last-minute updates. It can also be a time-sucking black hole. That's where Hootsuite comes in.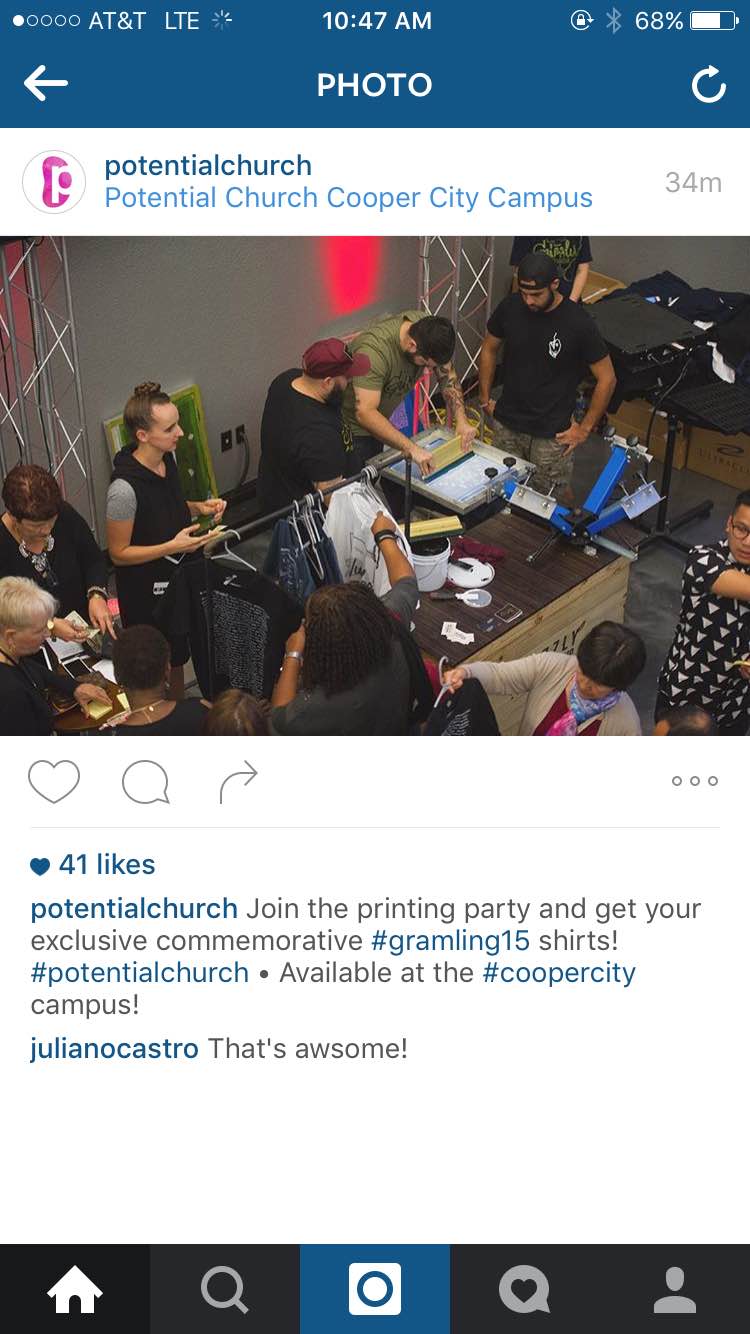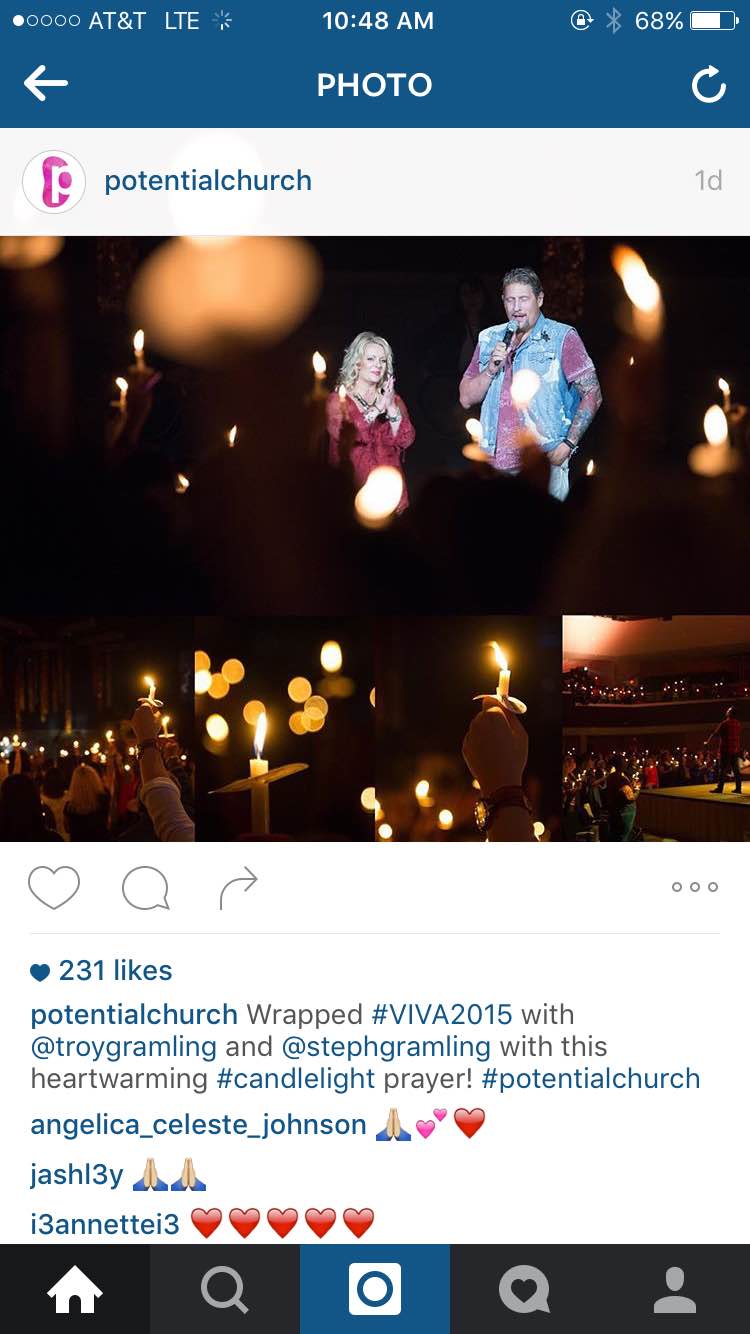 We love that you can link all of your social profiles (Facebook, Twitter, Instagram, LinkedIn, etc…) so you only have to post once to see your message updated across the networks.
Insider tip: set up Instagram streams by location. Simply input your church's meeting spot and you'll instantly gain access to any pictures posted from that location!
6.
MailChimp is an email marketing service that organizes, creates, and tracks newsletters, automated messages, and targeted campaigns.
One of the biggest advantages of using MailChimp instead of sending out mass emails from your own server is the ability to track how many people have opened your messages—and ensure they end up in inboxes, not spam folders.
MailChimp shows admins whether their messages are actually being read and keeps track of bounced emails so you can avoid stale mailing lists. You can also create lists of contacts (Youth Ministry, Volunteers, Parents, Worship Team, etc.) to make sure you're getting the right message to the right people.
7.
Pocket saves content you find on the web (articles, blogs, etc.), tag it, and read it later.

At North Oaks, Jean always turns to the internet first when she needs to solve an administrative problem. With the Pocket Chrome extension, she can quickly catalogue (i.e. Children's Ministry, Worship, Scheduling, etc.) and save those solutions for when you she has the time later on to dig in.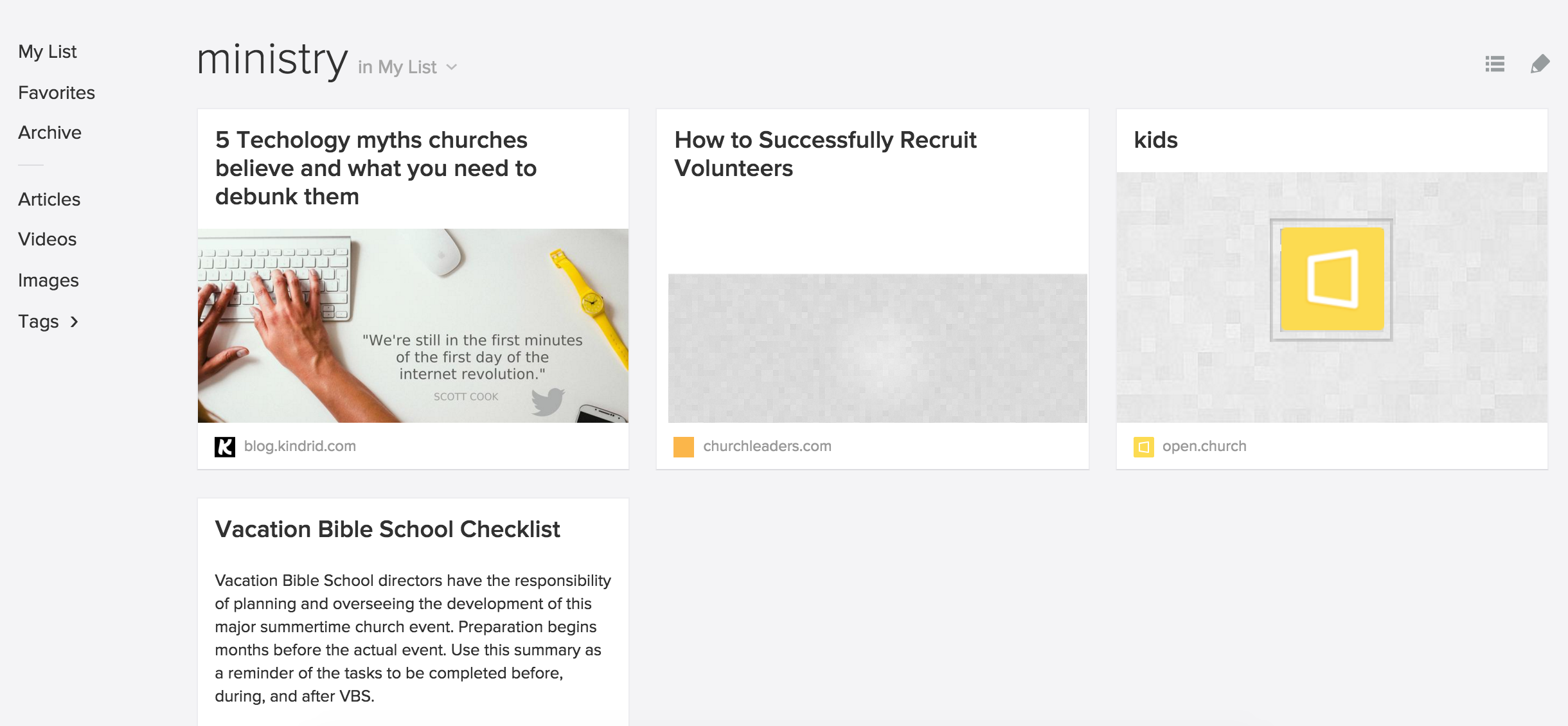 ---
Church admins, we applaud you. Thank you for taking on the difficult work of keeping churches running smoothly and helping others serve God. The last tool we have for you can't be downloaded or installed. Jean Smiley reminded us what brings it all together:

"Extending God's Grace is so important. For those us who are gifted in administration and coordination, we function best in a well-organized atmosphere; however, we are working among the body of Christ, which is made up of many other giftings that don't always desire or understand the need for structure and organization. The whole functions more smoothly with it, so remember to extend grace all around."

Other tools worth checking out: