How often are you contacted by a giver who gave to an incorrect designation? Perhaps he selected "Global Missions," but he meant to give to "Local Missions." Now he wants the gift switched from one to the other, costing you time that you could've spent on your mile-long to do list.

While this scenario isn't completely unavoidable because we're all humans and make mistakes, you can significantly reduce the number of times it happens.
With Kindrid, we created a feature called Action Links. Action Links allow you to create a direct link to literally any action, gift, or designation on the Kindrid Platform.
You can create an action link to any of the following:
Set up recurring gifts
Give a recurring designated gift
Access Giving Accounts
Set up a Bank Gift (ACH)
Want to see one in real life?
Here's an Action Link that creates a $50 gift for Missions set on a bi-weekly recurring schedule!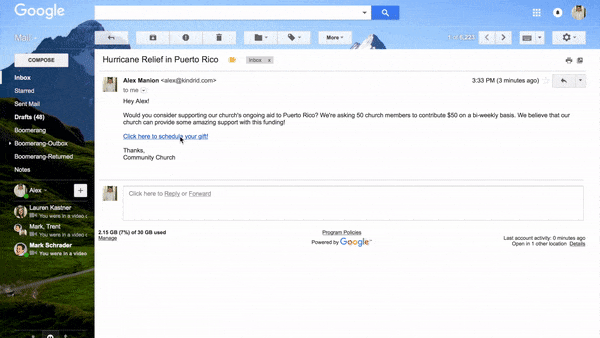 We already saw Action Links successfully used in:
ACH giving set up
Building campaigns
If you're interested in learning more about Action Links and how you can use them at your church, schedule a demo.