We spend a lot of our time thinking about what generosity means, not just how we can encourage more to experience its transformational powers, though we do that too.
Dr. Brené Brown once simply remarked, "Practicing gratitude invites joy into our lives."
Here's the truth: discontentment is the greatest thief of joy and does little to stir us towards generosity. While gratitude may not need to be present in order for someone to give, it is necessary if that giving will ever transform into generosity.
GRATITUDE PRECEDES GENEROSITY
That's why, last week, we asked our new friends at ExpoChi to practice generosity by grabbing a post-it, writing what they were thankful for, and slapping it alongside a whole bunch of others.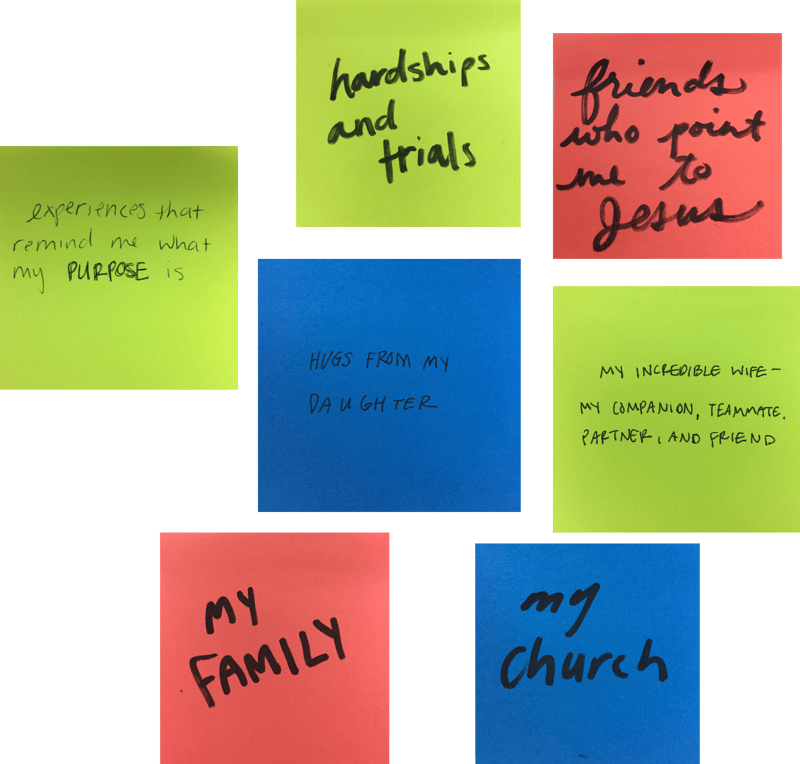 With Thanksgiving right around the corner, how will your gratitude turn into generosity?