We believe generosity changes the world. It's what motivates us to equip churches with the best giving solutions and what inspires us to help others experience the transformational power of a gift.
We go to a lot of church conferences. At each one, we share our mission to unleash generosity with those we meet through something incredibly simple—two, $5 Starbucks gift cards.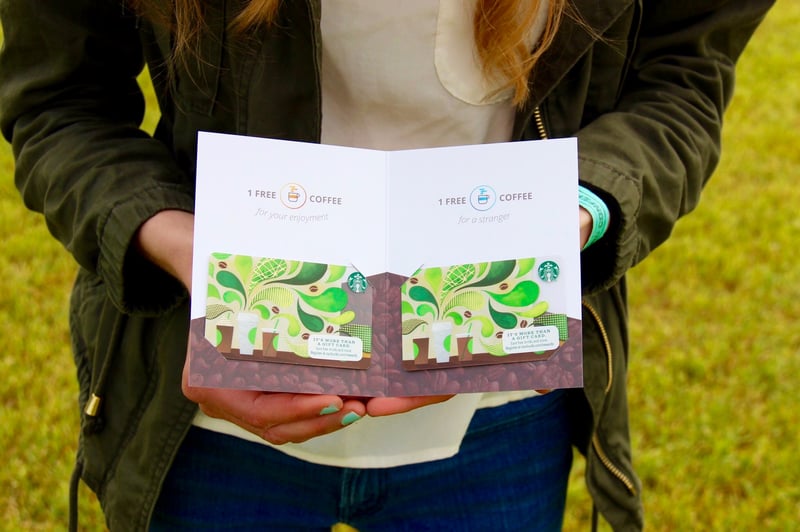 We give the cards to those who visit our booth, along with these instructions:
Keep one for yourself. Bless someone else with the other.
The only catch? Share your story with us! Luckily, some people actually follow the rules and send us amazing experiences in the days and weeks after we meet. Stories of strangers blessed, doors opened to share Jesus, and smiles that grew a little wider with something so small.
We gathered all those stories in one place and would love for you to check it out. Download Five Dollars: Stories of Big Impact from a Small Gift now!