Churches often wonder how big of an impact can be made by introducing Kindrid Smart Giving. We hear a lot of informal feedback from our partners, but we also wanted to dig a little deeper and offer a comprehensive study from one church who's used Smart Giving for several months now.
That report is below and the results are encouraging. 26% of households who gave via Smart Giving are households who never gave to the Church before!
We believe, with proper implementation, many churches will see similar results.
Tap the page below to view the full report.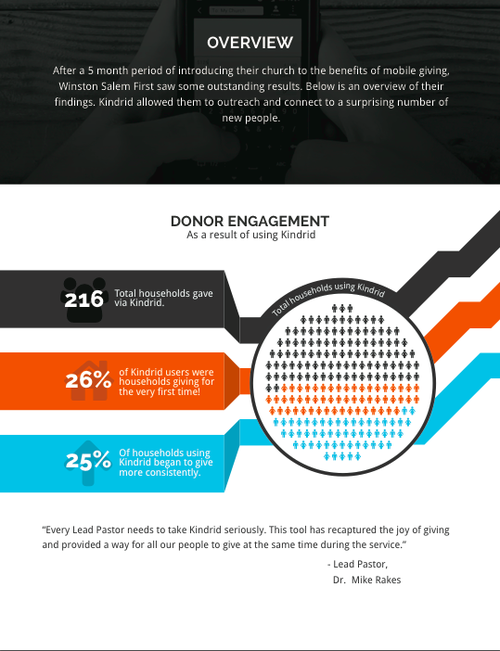 If you have questions about getting started, feel free to set up a time to talk with someone from our team! We'd love to help.
*02/25/14 updated case study to reflect 25% of households, as opposed to people gave more consistently.