We're excited to launch a few important improvements today.
Givers now have the ability to easily add, remove, or switch between multiple credit / debit cards, they also have access to edit their email address and see recent giving. All with the simplicity and elegance you expect.
This feature is live now for all current church partners regardless of your plan. If a giver texts the word EDIT to your church's giving number, they will receive a link back to complete all of these actions (as illustrated below).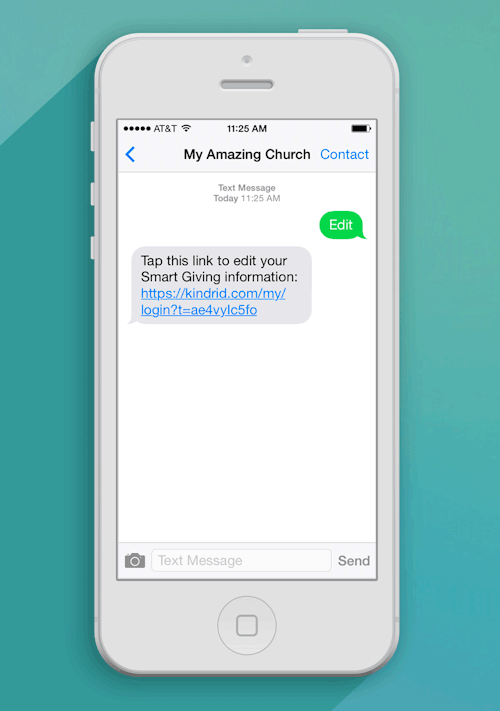 We hope you find these improvements helpful in unleashing generosity at your church. As always, if you have questions or feedback, please send us a note at sayhello@kindrid.com