Implementing something new at your church can be either invigorating or infuriating.
We believe the difference between an effective rollout and one that flops is the plan you put in place to make it happen.
Whether that's starting a new small group, transitioning more of your giving online, or rethinking your Sunday school curriculum, there are five things you can do to make sure your rollout is a huge success.
We want to help you get there.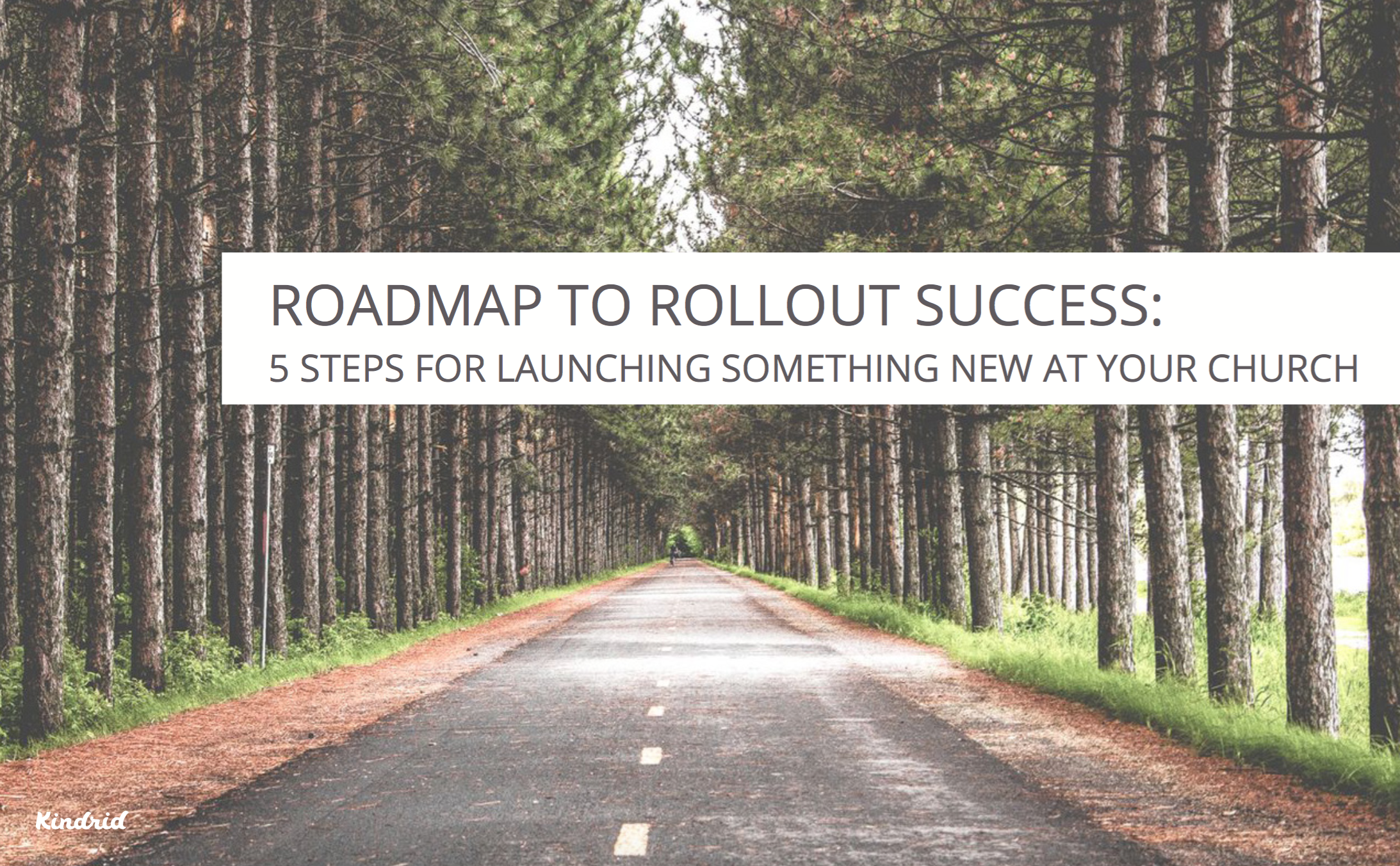 Bursting with best practices and advice from our own director of church success, we'll coach you through the launch of something new at your church. Download the guide to get started.