In the last two years, we teamed up with Life.Church and OneHope to bring Smart Giving to churches across America. Since then, we negotiated lower processing rates and ended up saving the Church over a quarter of a million dollars.
We've seen our technology, originally built to empower everyone to give with a single text, grow to become a preferred method of giving. Now tens of thousands are engaging with the life of the Church each month.
The impact of providing churches simple tools, rooted in generosity, proved it makes a difference—a bigger difference than anyone could have imagined. Here are a couple statistics:
70% who use Smart Giving once give again
25% who try Smart Giving are first time givers*
Thank you for partnering with us and thank you for trusting us with your giving. But we're not done yet.

You asked, we listened

Our churches asked for a complete giving platform, one where their givers could use Smart Giving from anywhere they were already digitally connected. We listened.
Today, we're thrilled to announce the launch of the Smart Giving Button!
The Smart Giving Button takes the elegant simplicity you've come to trust and unleashes that same giving potential across the web.
Now your church can seamlessly give online anywhere you put the Smart Giving Button.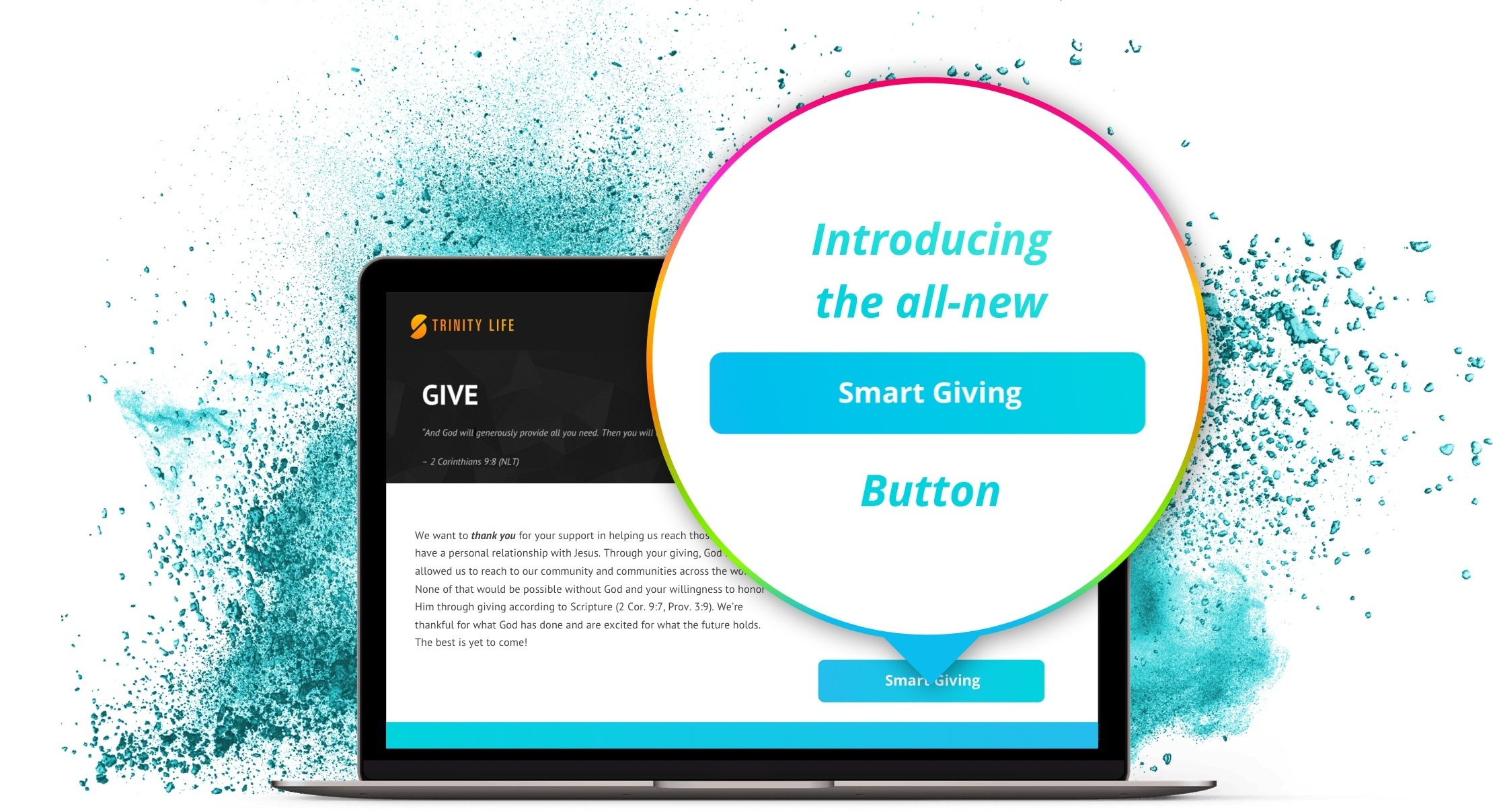 What you need to know
It's better than free: The Smart Giving Button's not only free, but for most, we're actually lowering our monthly fee. Those cost savings will be automatically passed on to you!
Harmonized giving: The Smart Giving button seamlessly integrates with our text and in-app giving. If someone gives by text for the first time, she can use the Smart Giving Button online without re-entering her information. If someone gives through the Button, he's automatically registered to give by text.
Fewer headaches for admins: Gifts originating through the Smart Giving Button will integrate into your back-end reporting exactly as they do now. This ensures zero duplicated records and zero additional administrative work.
New to Smart Giving? We're celebrating the launch of the Smart Giving Button by offering two free months of Smart Giving until 10/27/15. Use the code SMARTGIVING during sign up.
Interested, but need more information first? Schedule a brief demo with someone from the Kindrid team!
*Statistic based on several case studies and found when our free rollout instructions are followed.