The back to school supplies are stowed away and pumpkins have taken center stage. We might be tempted to bemoan the early advent of Thanksgiving decorations but for churches, that's our cue to start thinking about how to best leverage Giving Tuesday to inspire generosity in our community. This international day of giving falls on on November 29th this year and is perfectly timed to start the holiday season with a spirit of gratitude and generosity.
The best Giving Tuesday campaigns overcome these 4 common barriers to giving. Potential givers often don't know when, why, how, or how much to give. Focusing on one day, such as Giving Tuesday, helps solve the when issue. That leaves us with why, how, & how much.
Not sure how to get started? We've got your 2016 Giving Tuesday blueprint ready to go.
Step #1: Pick a specific ministry to support
One concern we hear from churches is that they're worried participating in Giving Tuesday will cannibalize the other gifts that may come in during December. That is, church members might just give on November 29th and call it good for the year, while ongoing needs are left neglected.
Encourage over-and-beyond giving on Giving Tuesday this year by picking a specific ministry at your church and dedicate all gifts that come in on November 29th to that ministry. Whether it's providing a holiday meal to community members, expanding a current missions program, or raising disaster relief funds, choose just one ministry and stick with it.
Step #2: Make sure it's super easy to give
Giving Tuesday generates a lot of excitement—don't kill the buzz by making the giving process hard to navigate. Instead, use a digital giving solution that equips givers to give with a click, tap, or text. Since Giving Tuesday only lasts one day, it's especially important to make the process as quick and painless as possible. A text giving option is perfect for Giving Tuesday—givers can participate on the go and all they need is the number to text and a keyword (you can create a keyword that corresponds to the ministry you choose to bless!).
Step #2: Ask for gifts of a certain dollar amount
It may seem counterintuitive to keep givers from giving a million dollars (one can dream, right?) but limiting gifts to a predetermined dollar amount actually removes a powerful barrier to giving: indecision. Many people have the desire and means to give, but the process of deciding how much to give can result in giving paralysis. When you set a specific dollar amount, you empower givers by eliminating the stress of indecision.
Seacoast Church saw incredible results by asking their givers to give $20 to flood relief on a specific Sunday. The outpouring of generosity during one those services yielded $20,000—in just 24 hours!
Step #4: Pick a keyword that's easy to remember
Now that you know where the gifts from Giving Tuesday will go and you set a gift amount, combine the two for a killer keyword that easy for givers to remember (and text!). If you've decided to direct gifts to a ministry that provides career counseling, for example, and set a dollar amount of $25, your keyword could be JOBS 25. Or, since Giving Tuesday falls on a Tuesday (who knew?), you could simply use TUESDAY $$ with the dollar amount of your choosing!
Step #5: Spread the word
You've done all the hard work. Now comes the fun part! Make sure everyone in your church and community knows how they can participate in Giving Tuesday. Be sure to combine traditional methods of communication (church announcement, updating your website, emailing church members) with some social media coverage to spread the word as far as possible.
2016 Timeline
2 Weeks Prior (Nov. 15, 2016)
Write up a brief blog post about the ministry that you'll support, above and beyond, on Giving Tuesday to give more context: answer where the gifts will go and what impact you expect them to have. Don't forget to include your keyword and the number givers can text when the time comes!
1 Week Prior (Nov. 22, 2016)
Facebook, Twitter, Instagram: Make a custom graphic using Canva to announce that your church is participating in Giving Tuesday. Be sure to include the ministry you're supporting, how much you're asking participants to give, the keyword (Step #3!), and number they can text to give.
Call to Action: Ask your followers to mark their calendars for November 29th by putting a notification on their phones!
3 Days Before (Nov. 26, 2016)
Facebook: Post the link to your blog post explaining more about the ministry you're supporting.
Instagram: Post a picture featuring the ministry you're supporting with a brief caption about what they do and how the gifts will help.
Twitter: Tweet out the link to your blog post and use the hashtag #GivingTuesday
Call to Action: Ask followers to check out the blog post you wrote! On Facebook & Twitter, just include the link in your post. On Instagram, change the link in your profile to direct followers to the blog post.
2 Days Before (Nov. 27, 2016)
Facebook: Record a live video on Facebook of a volunteer from the ministry or a leader from your church explaining the ministry you're supporting and how givers can participate. Be sure to type out all of that info in the comments for easy reference!
Instagram: Post a quick interview (picture + caption or video) of a volunteer or ministry recipient to offer a behind the scenes glimpse of the ministry. Add the keyword and your giving number in the caption and comments.
Twitter: Tweet out a picture of the ministry you're supporting with the keyword & number givers can text to give.
Call to Action: Join us for Giving Tuesday! Ask followers to make a virtual commitment to participate on Giving Tuesday with you by commenting "I'm in!' on your posts or re-tweeting to their followers.
1 Day Before (Nov. 28, 2016)
Facebook, Instagram, & Twitter: Use one of the images that GivingTuesday.org provides in their Social Media Toolkit and include the giving number to text, keyword, and dollar amount in your post.
Call to Action: Spread the word! Since everyone's on their devices for Cyber Monday anyway, ask those who committed to joining you for Giving Tuesday to share your posts with their network and inspire even greater generosity!
Day-Of (Nov. 29, 2016)
Facebook: Create a custom image with just the information that givers need to participate: ministry, keyword, number to text. Keep it simple for shareability. Post at the beginning of the day, update around noon with the results, and post at the very end of the day with the final impact from Giving Tuesday.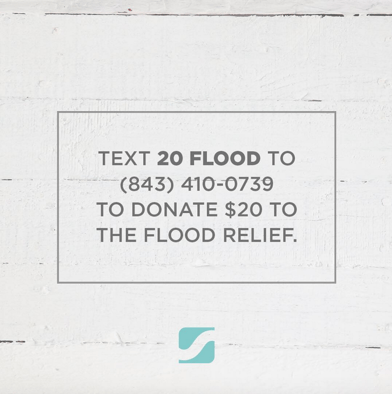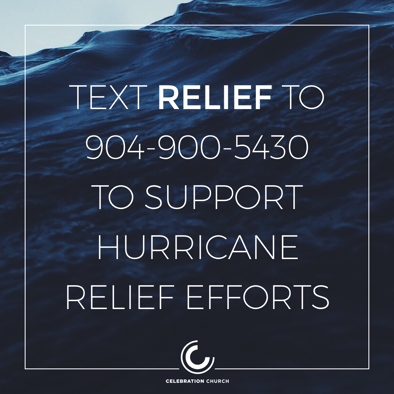 Instagram: Create a custom image with just the information that givers need to participate: ministry, keyword, number to text. Ask followers to follow you on Twitter (include you handle!) to get real time updates during Giving Tuesday. Use Instagram Stories to post updates every 3 hours with a quick 10 second video. Don't forget to say thanks!
Twitter: Create a custom image with just the information that givers need to participate: ministry, keyword, number to text. Keep it simple for shareability. Tweet out updates on how much is given throughout the day. We recommend every 2-3 hours!
Call to Action: Give generously!
BONUS: Turn Giving Tuesday into a monthly celebration of generosity!
Use Smart Giving to ask givers to schedule a recurring gift, in the dollar amount you set for Giving Tuesday, on the last Tuesday of every month to continue supporting the ministry you picked (because needs don't dissappear after Christmas but gifts often do).
Find our Giving Tuesday blueprint helpful?